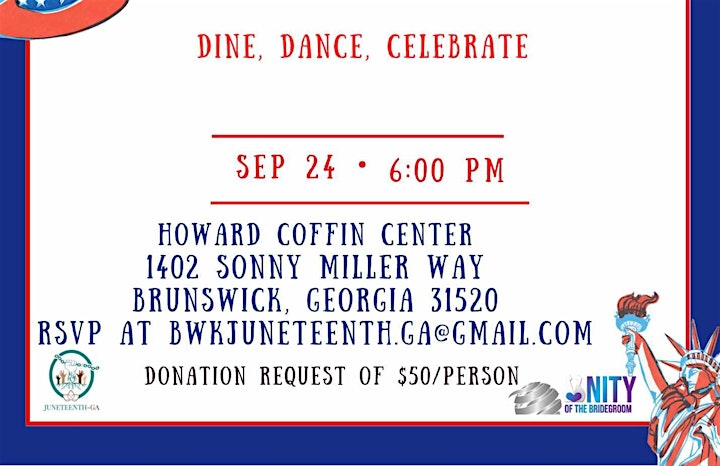 Juneteenth-GA will be honoring the "Grandmother of Juneteenth", Dr. Opal Lee, and local community leaders , with a celebratory dinner on September 24th. Dr. Opal Lee and the National Juneteenth Observance Foundation founded by the late Rev Dr. Ronald Myers, Sr., worked alongside State Representatives and President Joe Biden to assist with legislation that established Juneteenth as a National holiday.
We are requesting your participation by inviting you to contribute to this exciting celebration via the purchase of $50 per person dinner tickets. In-kind contributions and volunteers are greatly desired. Also inquire about our 2023 Opal Lee Souvenir Booklet in which you can purchase a full page, half page, or business size acknowledgment.
Juneteenth-GA is a social justice organization headquartered in Glynn County, GA, focused on strengthening and building the community via cultural educational empowerment. We partner with supporters to coordinate events and programs that serve to present Juneteenth historically as a healing mechanism throughout American Society.